UMA Solar will feature advanced solar thermal technology as the centerpiece of the company's exhibit at Intersolar North America, July 10-12, 2012 at the Moscone Center in San Francisco, Calif.
At booth #7916, visitors can obtain information on UMA Solar's products and services including SunStar and Heliocol solar pool heating systems.
"We're proud to feature our flagship solar pool heating systems," said UMA Solar Director of Marketing Tod Ellington. "SunStar's unique technical features, including individual tube design, ultra-efficient operation, one-piece 'overmolded' construction and innovative, strap-free mounting system, make it an ideal collector for use in commercial and residential solar pool heating applications.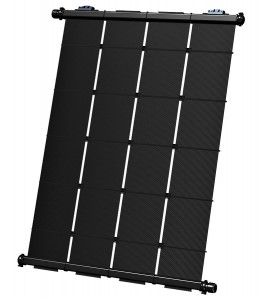 "Heliocol is also designed for both commercial and residential use," Ellington added, "making it a favorite choice among the most exclusive clients in the industry since 1977."