Did you know about the solar tax credit? Home Builders can take advantage of the 45L Energy Efficient Home Tax Credit — a $2,000 tax credit originally scheduled to expire in 2020 — on new-construction homes through 2021.
What Is the 45L Energy Efficient Home Tax Credit?
On Dec. 27, 2020, the Consolidated Appropriations Act, 2021, H.R. 133, was signed into law by (former) President Trump, which would extend the 45L Energy Efficient Home Tax Credit to include any new, qualified energy-efficient homes that would be sold or leased through this year.
Page 4,914 of The Consolidated Appropriations Act, 2021, provides,
SEC. 146. ENERGY EFFICIENT HOMES CREDIT.
(a) IN GENERAL.—Section 45L(g) is amended by striking ''December 31, 2020'' and inserting ''December 31, 2021''.
(b) EFFECTIVE DATE.—The amendment made by this section shall apply to homes acquired after December 31, 2020.
While reading tax law (like the excerpt above) might not be the most exciting task to do, homeowners should know that those few lines of text equate to a $2,000 per-dwelling-unit federal tax deduction for: single-family homes (both new construction and renovations of an existing home) and multi-family units up to three stories (this includes individually owned condominiums or apartment rentals including much student housing).
How to Qualify for This Solar Tax Credit
To be eligible, an individual must own and have a tax basis in the qualified energy-efficient home while it is in construction to qualify.
Internal Revenue Code Section 45L details that eligible taxpayers may claim this tax credit for new energy-efficient homes that are sold or leased by that taxpayer during the tax year for use as a residence. An eligible taxpayer is the individual who constructed the qualified energy-efficient home or produced a qualified manufactured home.
Here's an example to help clarify:
If an individual hires a third-party contractor to construct a home, and that person owns and has the basis in the home while it's being constructed, then they are the eligible taxpayer in the scenario, and the third-party contractor doing the work is not an eligible taxpayer.
In defining what a qualified new energy-efficient home is, it is a dwelling unit that's construction is almost entirely finished after August 8, 2005 and has been sold or leased prior to 2022 for residential use.
Additionally, this tax credit may even be claimed retroactively for past years. Certain regulations for this include a certification requirement of the home and maintenance of specific energy-conserving requirements.
A dwelling unit that is certified is one that has an annual level of heating and cooling energy consumption at a minimum of 50% below that of a comparable dwelling unit. It must also have building envelope component improvements that make up no less than 1/5 of the 50% reduction in energy consumption. One of the best ways to ensure you hit this mark is by adding solar to your dwelling unit.
If you're eligible, take advantage of this one-year extension of the energy-efficient home tax credit, which not only equates to a tax credit of $2,000 (per unit), but also promotes growth for the U.S. green building industry and encourages individuals and families across the nation to continue making eco-friendly investments.
Need Assistance? UMA Solar Can Help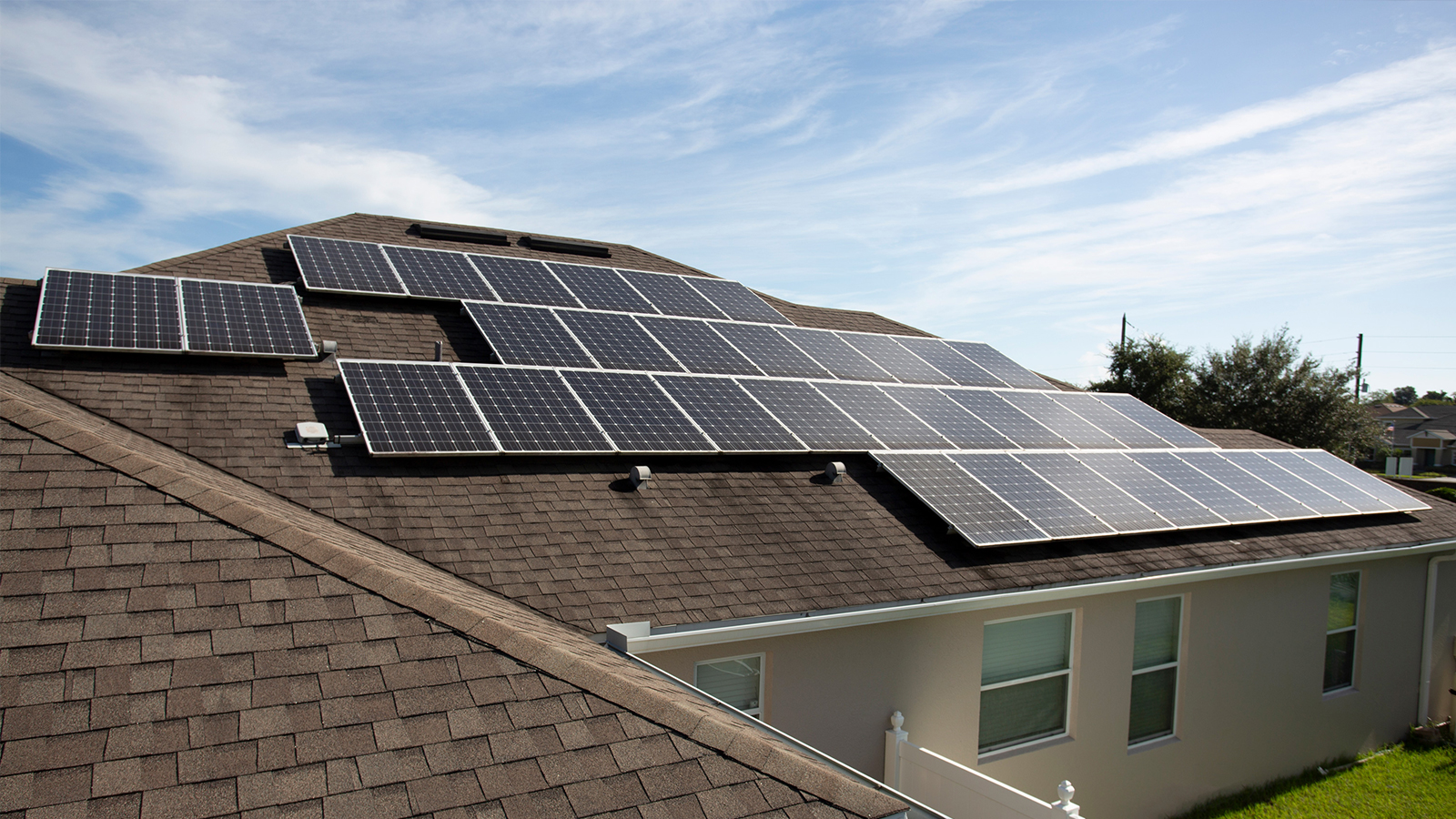 We understand that information about the 45L Energy Efficient Home Tax Credit may be new to you. For more information about whether an existing new home qualifies, continue reading on the IRS website.
If we can assist you with taking advantage of this solar tax credit in 2021 for new-construction homes, visit our Home Builder Network today. Our goal is to help build a brighter future one home at a time.