Pentair InteflliFlo® II Variable Speed Pump
New, easy to read rotatable keypad and advanced programming capabilities
3 HP Variable Speed Pump
Near-silent operation as low as 45 decibels
Seamlessly interfaces with IntelliTouch®, SunTouch® Pool and Spa Control Systems
Rotatable keypad with optional wall mount kit
We also offer the Pentair IntelliFlo® Variable Speed Pump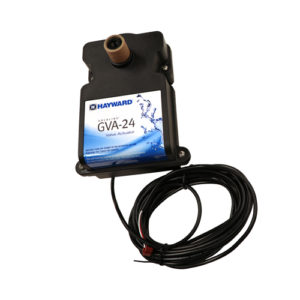 Hayward – Goldline
Actuator – Motorized 24 VAC only
We also offer valves from Hayward.

Pentair SuperFlo® w/o Communication Cable
Variable speed pump with 24-hour real time clock and intuitive interface that displays watts and RPM
1.5 HP Variable Speed Pump
Only variable speed pump on the market today with 115/208-230V and 50/60 Hz single phase capability. Operating nominal voltage range is 110V thru 230V
3 operating speed settings plus override capability
Does not include a communication cable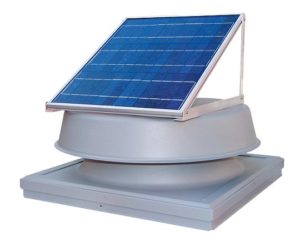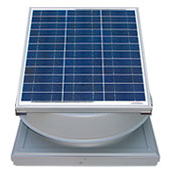 The Natural Light Solar Attic Fan is designed with an exclusive adjustable bracket allowing the solar panel to be positioned at various angles for optimal solar exposure. This adjustable solar panel bracket system maximizes the sun exposure on the solar panel no matter if the unit is installed on a flat, standard pitch or steep roof.
Solar Attic Fan Brochure
Solar Attic Fan Roof Estimator

solar-cell sunblanket™
12 MIL polyethylene
Reduces heat loss due to evaporation
Extends swim season
Can be cut to the shape of the pool
UV resistant
5-year warranty
Available in multiple sizes
15'x30′ – 12 MIL (450 SF)
16'x32′ – 12 MIL (512 SF)
18'x36′ – 12 MIL (648 SF)
25'x50′ – 12 MIL (1250 SF)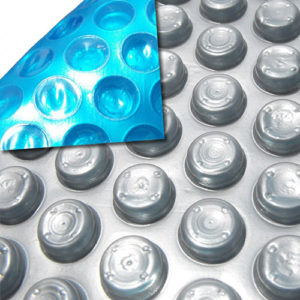 Space Age Solar Blanket with Aluminum Heat Shield
12 MIL polyethylene with aluminum solar backing layer
Reduces heat loss due to evaporation
Extends swim season
Can be cut to the shape of the pool
UV resistant
10-year warranty
Available in multiple sizes:
12'x24′ – 12 MIL (288 SF)
14'x28′ – 12 MIL (392 SF)
15'x30′ – 12 MIL (450 SF)
15'x30′ – 8 MIL (450 SF)
16'x32′ – 12 MIL (512 SF)
6'x32′ – 8 MIL (512 SF)
18'x36′ – 12 MIL (648 SF)
18'x36′ – 8 MIL (648 SF)
20'x40′ – 12 MIL (800 SF)
20'x40′ – 8 MIL (800 SF)
25'x50′ – 12 MIL (1250 SF)